North Division and the surrounding area is a hub of activity, anchored by the largest employer in the County, Sentry Insurance, as well as the University of Wisconsin Stevens Point, and both local high schools. Many of the facilities have become outdated in recent years, some properties are showing their age, and the pavement of the corridor is in need of replacement. However, the private sector has shown a willingness to invest in this area. Sentry just added a new office building to the north end of this corridor significantly changing the feel of this entrance to the community, an old Kmart building has been replaced with a new student apartment building, and an old motel is currently being replaced with a new housing development. The plans to reconstruct business 51 add additional opportunity to continue the transformation of this vital area.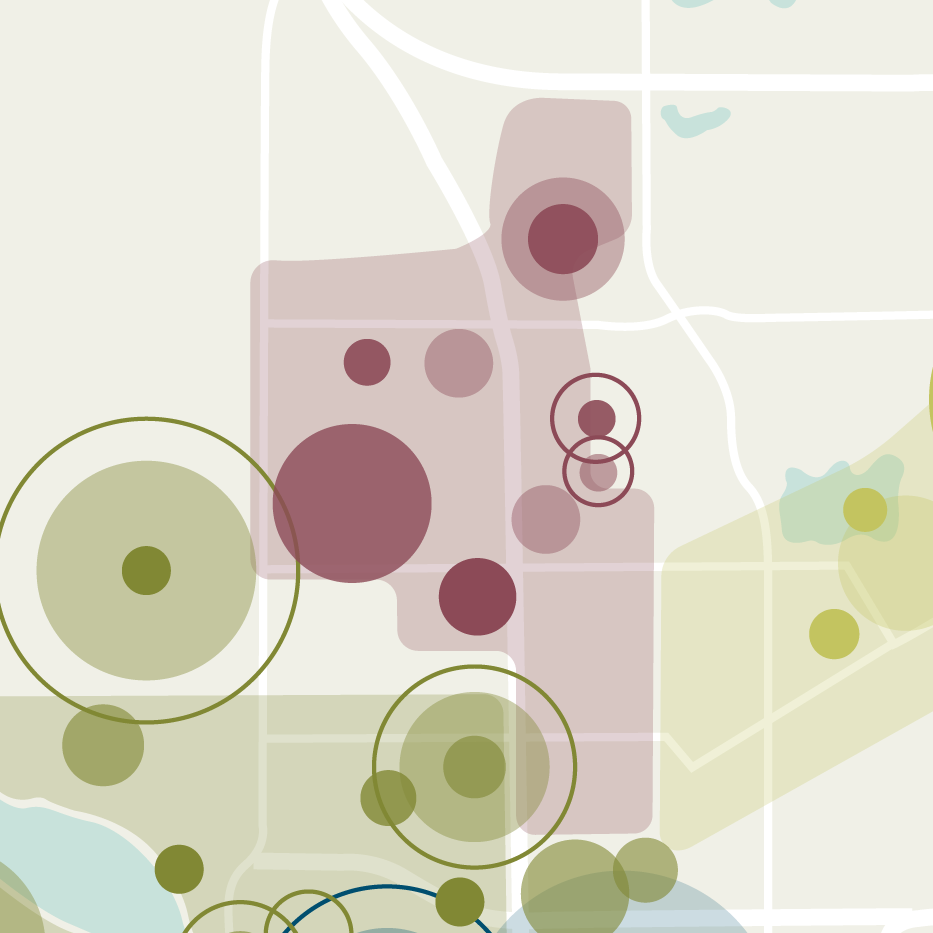 The new Sentry building and related improvements to the north entrance to town position North Division to serve as Stevens Point's most impressive commercial district. Designating this our Innovation District would make use of trends in entrepreneurial cities that foster collaboration between and give greater visibility to forward-thinking businesses in these locations. This strategy would seek out local and regional businesses with strong research, internship, and apprenticeship programs and make use of walkable access to the University, the two high schools, and the future IDEA Center location. Modern, contemporary skyscrapers serving single businesses or common-sector office complexes would slowly replace substandard hotels and the massive sea of parking lots currently in that area.
For more information about this Hub, click the button below.