While a little hodgepodge currently, the south and central parts of Stevens Point have a great history, infrastructure, and amenities to support this Hub concept. The South Square and railroad depot, the Stevens Point Brewery, the 2713 train, the emerging ice cream Hub, the Vetter Building, and the new Central City Market are all valuable assets that gain in value if they can be culled into a collective Hub identity that informs future development.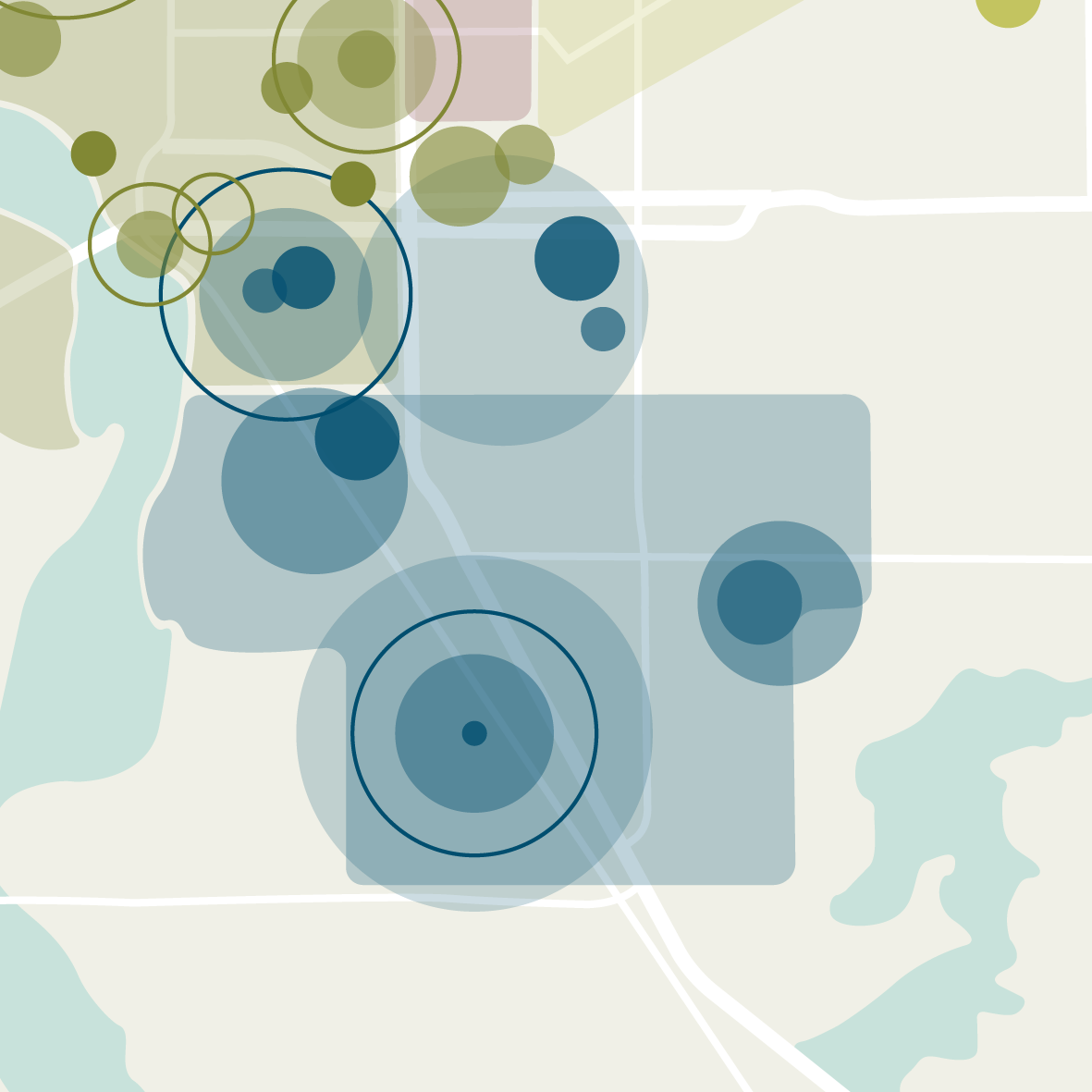 This Hub has potential for sub-districts within it that play off one another, especially if bike and pedestrian routes make for easier access between nodes. A pay-as-you-ride scooter service with designated corrales in each node could potentially add contemporary transit options that allow for easy flow across hubs. Old infrastructure in the Vetter Building, the County Highway Building, and other historic sites could be redeveloped as housing or market spaces, potentially giving Stevens Point a warehouse hub. Form-based codes could tie the look and feel of the Stevens Point Brewery into the "Brewery Park" neighborhood around it. Emerson Park should be considered an excellent opportunity for development. And the existing small-footprint homes in that area could support more homes on available land.
Low hanging fruit will be the focus on urban renewal and greenspace, especially with the planned improvements at Emerson Park. The Emerson Park project has already begun to create a sense of neighborhood and community through the efforts of those already involved. The City should leverage the existing efforts to encourage a smaller neighborhood hub. 
*If it is helpful to pilot this strategy with a single Hub, Atlas recommends starting here. With the Central City Market, the potential Stevens Point Brewery Taproom, the new Groholski Park and Schrader Connection, and other emerging projects, this space is ready for big impact.
For more information about this Hub, click the button below.